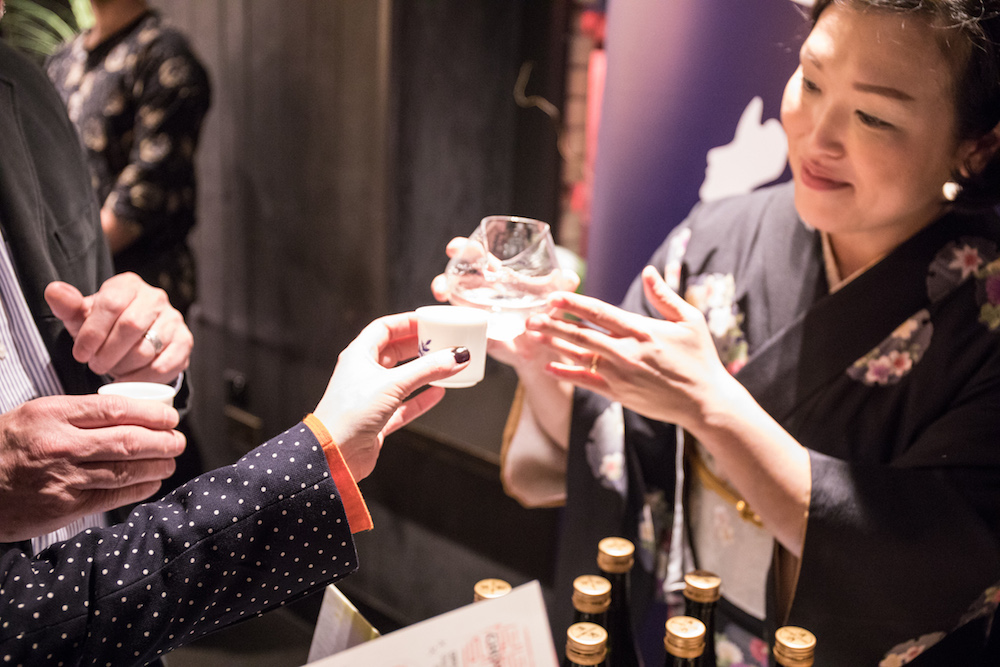 Keigetsu at Sake Journey in Sakegura Restaurant
House of Sake represented a client Tosa Brewery's Keigetsu range at Sake Journey in Sakagura Restaurant on the 10th April.
House of Sake served:
Keigetsu Tosa Yuzu Sake
Keigetsu Gin no Yume Junmai Daiginjo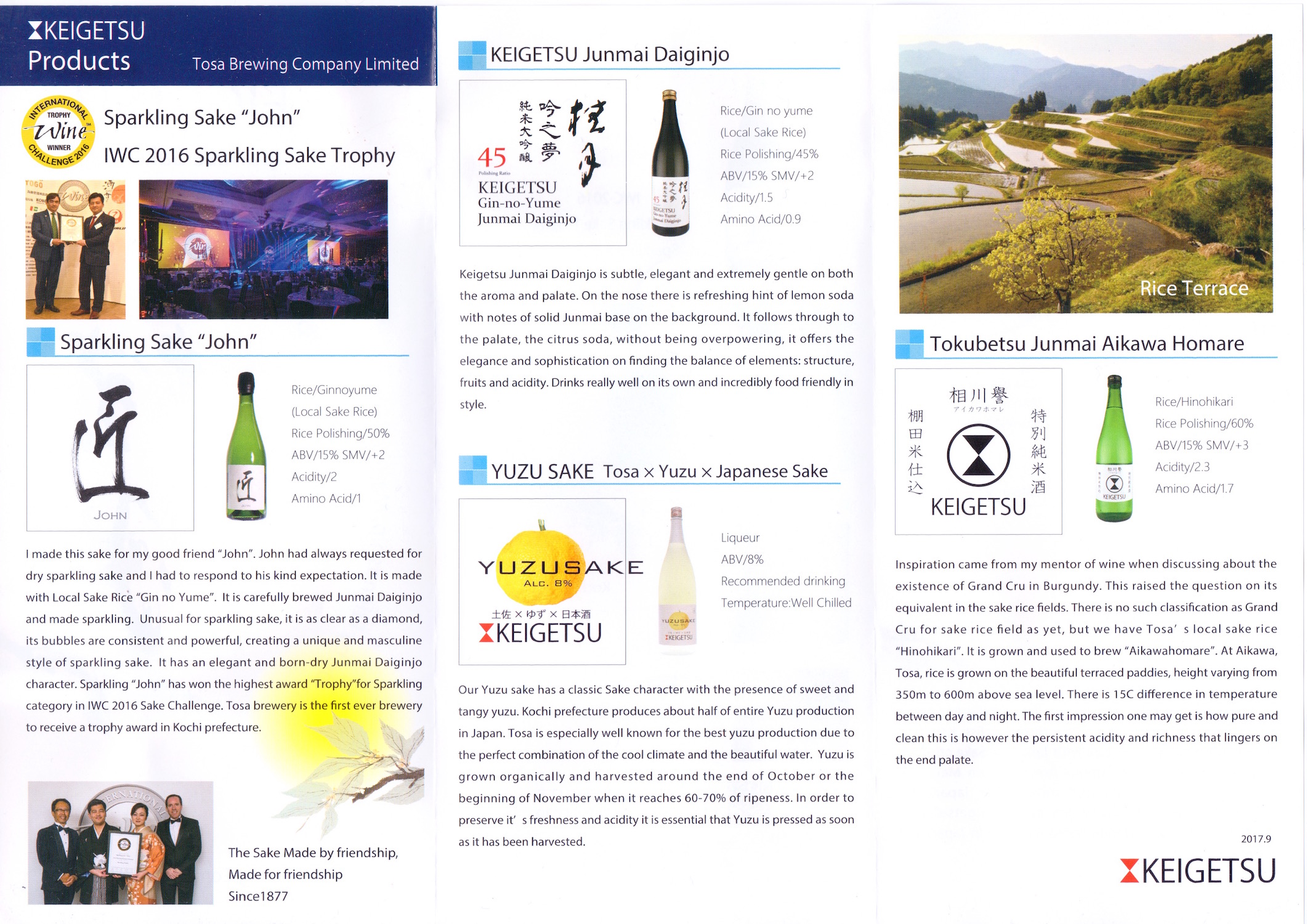 Here is some details on Sake Journey in Sakagura Restaurant….
Travel through the land of sake at Sakagura's Sake Journey.
In 90 minutes, you can make your way around Sakagura, discovering the many different flavours of Japan, with sake, shochu, spirits and 8 different Japanese soul food bites.
If you're still peckish after you've completed your 90 minute journey, head to our bar for cocktails and snacks and discover our wide drinks menu.
Plus, don't forget to visit our Sake Shop to pick up your favourite drinks to take home!
Each ticket includes;
– Tastings from each station (ranging from sake to shochu)
– Enjoy 8 bites of Japanese soul food
– A complimentary Ochoko 'cup' to use throughout the evening
– A take-home sake passport with information about each brewery
Sakagura Restaurant is undoubtably the best sake bar and Japanese steak house in London. If you visit, do not forget to try their fabulous sake cocktails created by the talented bar team.
Sakagura
Steak Kitchen and Sake Bar
8 Heddon Street
W1B 4BSContact020 3405 7230
reservations@sakaguralondon.comFor all press and media enquiries
please contact
lottie@wearememo.com and
jessica@wearememo.com
www.wearememo.com
Open HoursMon – Weds 12:00 – 23:00
Thurs – Sat 12:00 – 00:00
Sun & Bank Holidays 12:00 – 22:30
Last orders 30 minutes prior to closing